Telemetry Technician Job Outlook For 2018 And Beyond
Telemetry Technicians are in demand. Cardiac Physicians and Surgeons come to depend their technician team to be onsite, working right alongside of them and the job demand for 2018 is promising.
Telemetry Technicians have the training and ability to see things on the screen prior to the Doctors or Nurses. With this attention to detail, the telemetry unit can continue to monitor patients in the most effective manner. The telemetry occupation is in high demand because it gives aspiring monitor technicians an opportunity to work firsthand with cardiac medical departments, proving to be both challenging and rewarding.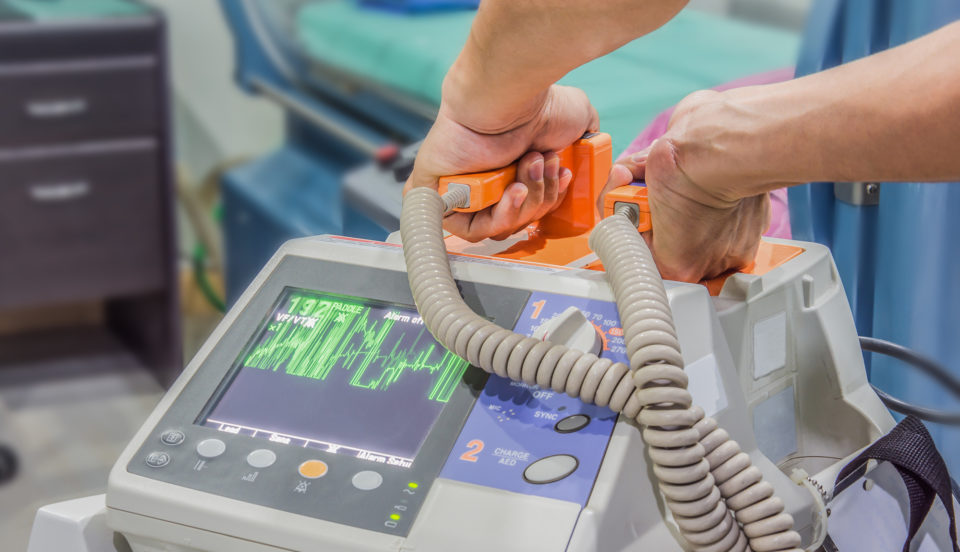 The United States reports that one(1) in every four (4) deaths are caused by heart disease. With 610,000 people dying every year due to this disease, more help is needed for cardiac patients. In return, medical and healthcare demands in staff continue to rise in the United States. Because of these numbers, the job outlook for Telemetry Technicians are a good place to start an exhilarating career.
Telemetry Technicians, including Cardiovascular Technicians are typically employed full time, with a forty (40) hour workweek and opportunities for overtime. Some work in hospitals, others work in clinics, physician offices or medical/diagnostic laboratories. Certain medical monitoring professionals require an associate degree or postsecondary certificate, however the job outlook for Telemetry Technicians are on a steady incline.
Starting out, a Telemetry Technician should earn an average wage of $13.89 per hour. Professionals in this category generally don't have more than 20 years' experience. The job outlook for 2018 and beyond favors those who go the extra mile to obtain additional telemetry training.
"Life as a Telemetry Technician allows me to remain interested in my patient's needs. I just love reading telemetry rhythms." —Rose Lee (CCAT), Telemetry Technician, (Hospital)
Advanced professional certifications, coupled with necessary on-the-job training, allow Telemetry Technician salary levels to remain a desired and viable career choice. But, it's not only technicians that benefit. Nurses/RN Nurses often seek out additional certifications to highlight on resumes in order to earn negotiating power and/or more respectable wages within their current position.
The 2018 Job Outlook For Telemetry Technicians Is Expected To Rise
In 2016, the average hourly wage is $27.45, with salaries ranging from the low end of the scale, $21,960 to $48,240 a year. 2017 Salaries increased upward. It's estimated that this career path will lead into the mid $50Ks if they are committed to advanced training and career commitment, however, starting out, a cardiographic tech graduate should expect to earn on the lower end of the pay scale.  Telemetry Technicians salary is usually around a health $35,100 per year.
According to The United States Department of Labor, Bureau of Labor Statistics, even the lower percentile (10-25% of cardiac technicians) report earning $14-$18 in 2016. The median annual wage for Cardiovascular Technologists and Technicians was $55,570, with diagnostic medical Sonographers at $69,650. Therefore, there's room for career growth for Telemetry.
The 2018 Job Outlook Looks Good
Telemetry Technicians with solid experience and advanced skills move upward on the pay scale. However, your salary depends  on region and workplace. If technicians work in a hospital, they will earn $36,750 on average. Working in a laboratory; $42,690. Those employed in doctors' offices or smaller scale clinics usually receive roughly 40,050 each year.
"There's a need for Telemetry Technicians. My team is on the frontline of saving people's lives. The cardiovascular unit has an important job, especially in our small clinic setting. I read EKG rhythms all day long, but I work in synergy with cardiac doctors to make certain my patients are comfortable and our nurses are  informed by my findings. Every day is more interesting than the last. I'm challenged and feel rewarded. While it's the toughest work I've ever done, I'm so glad I got into this exciting field. —Joe Smith (CCAT), Telemetry Technician, (Clinic)
For example, in New Jersey, cardiographic technicians with an entry level position typically start off earning around $12 – $15 per hour. In the state of Michigan, average salaries are in the low $37Ks, however, in Virginia, salaries seem to fluctuate more, based on regions. Technician annual mean salary range from $23,348 to $35,036, according to payscale.com
"Every day is more interesting than the last. I'm challenged and feel rewarded. While it's the toughest work I've ever done, I'm so glad I got into this exciting field. Anything I don't know, I ask. I'm assigned a team that reports to tough doctor where good enough is not acceptable. But, that's a good thing. We always tag team with our patients in order to ensure accuracy." —Sue Burns (CCAT), Telemetry Technician, (Hospital)
Patients Need More Telemetry Technicians In 2018
Because of the  growing field of telemetry, more cardiac patients are being treated right when they enter the hospital, and as they are waiting for their primary Physician. Because of frontline monitoring and enough technicians on staff, technicians are able to assist nurses and physicians when seconds count.
Telemetry Technicians save lives and earn a decent living while doing so. With close to $27 per hour on average, this occupation has earning potential to reach salaries within higher ranges of $73-$89K. The 2018 EKG technician salary job outlook is expected to climb at 24% throughout 2018, according to the Bureau of Labor Statistics (BLS).  In fact, technician occupations in the cardiovascular space are projected to grow a fast 24% from 2014 to 2024.
As our  aging population increases with heart disease is on the rise, the need for Telemetry Technicians will continue to grow. Hospitals may have fewer EKG technicians if they train lower level aides to perform basic EKGs, but many Telemetry Technicians add to their experience and gain training to perform stress testing and Holter monitoring, which will advance their career options.
"A Holter monitor is a battery-operated portable device that measures and records your heart's activity (ECG) continuously for 24 to 48 hours or longer depending on the type of monitoring used. The device is the size of a small camera. It has wires with silver dollar-sized electrodes that attach to your skin. The Holter monitor and other devices that record your ECG as you go about your daily activities are called ambulatory electrocardiograms." —American Heart Association (AHA)
Telemetry Technicians earn a solid entry-level job in the healthcare field with potential avenues for advancement. Find an accredited training or associate program in electrocardiography and you'll be on your way to a promising career path. You may also wish to read more about EKG technician certification process and it's benefits. Salaries depend upon number of years experience and advanced training and education.
On the job training, increased experience, and online specialized certifications are allowing Telemetry Technicians ways to find their dream job. Many certified technicians have relinquished their current jobs for an opportunity to work in medical and surgical hospitals, diagnostic laboratories, or outpatient care centers to make a difference in cardiac care technology.
DID YOU KNOW?
The states with the highest employment of Cardiac Technicians are: Texas, Florida, California, New York, Pennsylvania
Telemetry Technicians Hold Rewarding Career Paths
Critical medical quality care and job demands align with a deserving salary too. The increase in job opportunity is due to several medical facilities opting to use ultrasound in place of invasive procedures, which cost more. This reality provides increased telemetry career opportunities year over year.
Telemetry Technicians work within cardiac departments and are usually the first people the patient comes in contact with. You would be monitoring patient cardiac rhythms and ensuring that there are no discrepancies to inform your cardiology unit. Technicians are vital to department operations, transdisciplinary physician and nurse team activities.
As a Telemetry Technician, you will handle individualized, patient-centered health care for all populations, primarily geriatric adults (65 and older). You'll be the one who will inform and notify your charge nurse of any foreseen risk factors with your patient and you'll demonstrate competency skills at identifying patient arrhythmias, abnormalities, or significant cardiac baseline changes.
A Promising 2018 Job Outlook!
Telemetry Technicians are proving to be a rewarding endeavor for both men and women alike. You'll be saving lives, challenging yourself to reach higher, and pursuing patient compassion.
Sound like a passion you want to pursue?
Download our study guide today to start a new career! Or, continue to advance your career path in 2018 by advancing your certifications.